 2D
graphic design • paintings • illustration • fiction
My father was a fine artist. Drawing, writing, hand lettering and painting were skills with which I was familiar before taking any formal classes. Making posters for school election candidates was one of my first gigs. Alas, no examples survive.
On this page are samples of work from the past 15 years. The work is mostly handmade. I enjoy the craft and process of bringing diverse materials together and combining them in physical space as opposed to manipulating virtual stuff in digital space. The more manual skills I can exercise while creating a work the more satisfying it is for me. And in a world where almost everything 2D is made with the aid of a computer, it's become novel and refreshing to see things that still reflect the hand of the artist. 
GRAPHIC DESIGN
CLIENT CASE STUDY: GOLER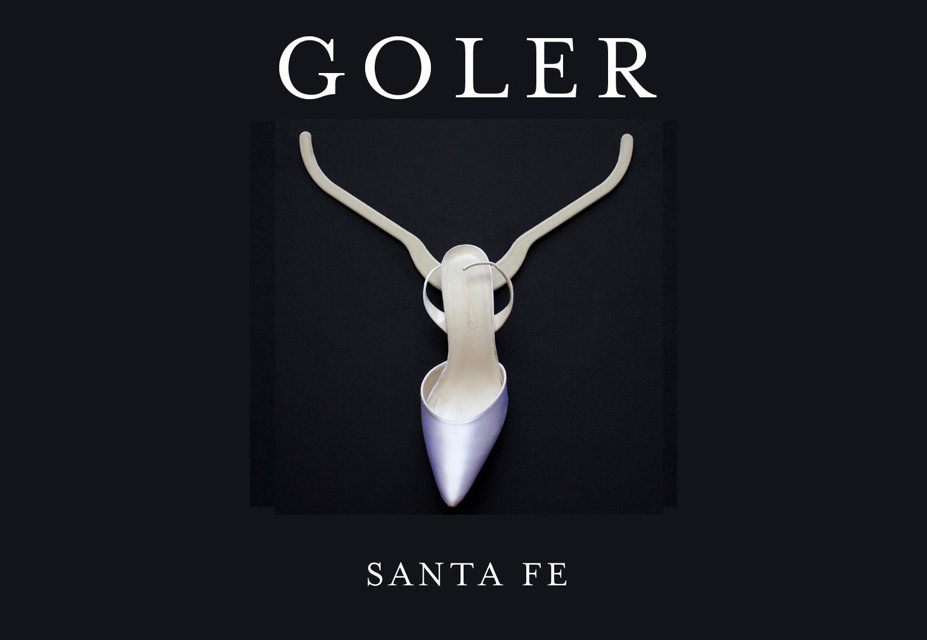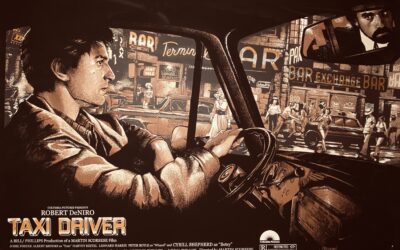 Thriyt-six hand-pulled silk screen movie posters for sale.
These unique graphic poster prints of some of the most iconic movies of all time are in mint condition, framed and ready to grace your studio or school. Contact openchannelcontent@gmail.com.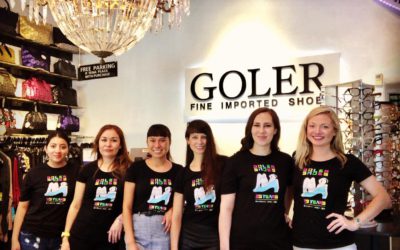 I would have ensconced this bathing beauty in that shoe whether anyone else had use for her or not, but I was hoping Guadalupe and Paula Goler would take notice. It began with a favorite painting by Matisse. A large, pink nude oil on canvas. The blue squares in back remind me of bath tiles. […]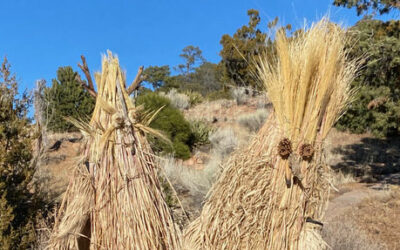 "Like the soil in a forest or field, the creative process and creative collaboration is not only about the end product; it's also about relating with aligned companions in the creative process."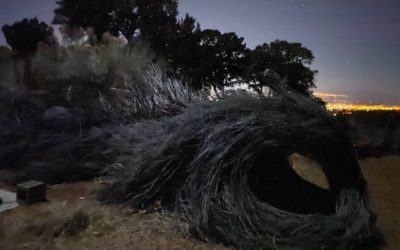 The inspiration for two giant carp sculptures made completely from natural materials came from an ancient Chinese ink brush painting.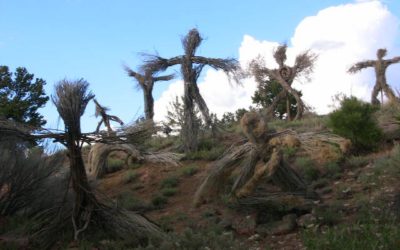 The likeliest segue that I can summon for this occasion, is to introduce the larger than life fantasy figures that I have been sculpting for the past decade. These sculptures came about out of a need to get rid of some excess boughs. Every year, for fire safety, I trim the Chamisa bush back away from my […]
As each project spins off more and more possible outputs, there is no time to bring every new iteration to full fruition, so this gallery documents important watersheds of novel results, framed inside a moment in time in the studio, for potential further examination...
The Argos Gallery maintained by Eli Levin in Santa Fe, NM is the location where most of these drawings were produced. I attended the life drawing sessions twice weekly, for a number of years beginning in 2003. The management of that drawing group was impeccable. The...
For several years I occupied my studio time making homages of old masterpieces. Most of these were painted between 2003 and 07. This batch of paintings built my confidence. Reinventing a masterwork with modern materials is so much easier than inventing one from...
My first art teacher was my dad, who painted watercolors from the early 1960s to the '90s. Growing up, when one of us kids said we were bored, Dad would say, "paint me a picture." I would sit down with him and paint, then complain that my painting was inferior to his....
FICTION
Excerpts from three novels
One could not imagine until we lived it, how it felt to enter a town whose entire occupants lay prostrate before an invisible power. When Annabell Trainer and Miguel Vega arrived at the port of Manaus exactly three weeks after Fernando Lollo was expedited to the United States for crimes against humanity, that same city was a ghost town. Except the ghosts were not invisible. The docks were littered with the bodies of men and women, rats, rotting fish and produce, crocodiles, mangy cats, dogs and a zillion flies and other winged marauders taking advantage of the suspension of human defenses...