3D
sculpture • jewelry • ceramics
Some artists spend their entire lifetime in one discipline, while I have spent mine expanding into diverse ones.
Often, the decision to switch disciplines or media is based on some physical need. After 15 years as a jewelry maker, I was tired of being bent over a bench using tiny precision tools and magnification making little art-to-wear sculptures. In search of something that would keep my whole body engaged, I went outside and began sculpting fantasy figures with indigenous shrubs that are bigger than me.
The selections below showcase a range of materials, skills, scale, and depths of relief, from low to total, stand-alone 3D.
A small and surprising tea house rises from the Southwestern desert.Watch more videos from Open...
The basket hut came as a result of my lifelong passion for shelter, beginning with studying adobe...
With but one class in jewelry making under my belt, I began fabricating jewelry for Heather Laurie...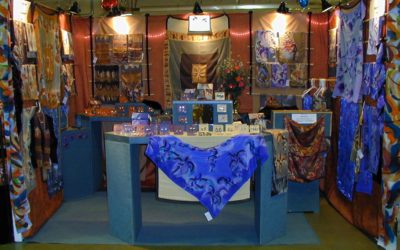 The origins of my display work go back to school days when I was first immersed in theater and...
Ceramics and Wood Carvings
Pueblo, CO, was built on ancient seabeds of clay and sandstone along the Arkansas River. Easy access to clay supports potters, masons and brickyards. High School provided an intro into ceramics for me, under the tutelage of Lyle Clift, who introduced me to salt-fired stoneware. He had his...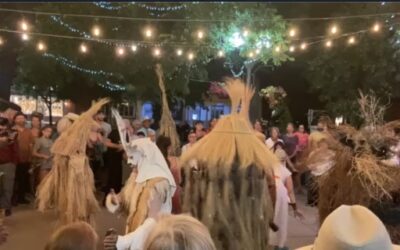 Tuesday, August 16 on the Santa Fe Plaza, Amp Concerts and The Drum is the Voice of the Trees...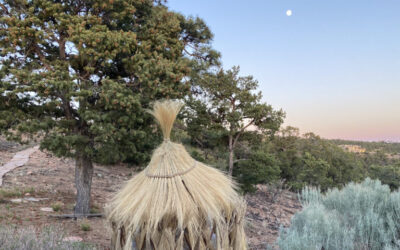 Costume was created by Open Channel Content.