HD
film • video • photography
Most of us love motion pictures. While I was always keen on learning how to make movies, it was not until we moved to Santa Fe that the possibility became a reality. New Mexico has abundant facilities, resources, training and a legacy of filmmaking that goes back to Thomas Edison.
In our day, the majority of art is appreciated via the technology of high definition. Therefore it became not just an artistic ambition but a practical decision that made both Phoenix and myself enroll in film school. We have graduate level certificates in film production, and since 2008, have produced several of our own projects as well as worked above-the-line on dozens of others.
Whatever medium of art one has to offer, HD is the means by which to share it. With the help of this technology, our creations can reach the global community.
READ MORE
About the making of Open Channel Content films
Ape Huchi Wacka Ush is an original song written and performed by Madi Sato. In it she honors her Ainu ancestors. Her performance, the setting,...
read more
No Results Found
The page you requested could not be found. Try refining your search, or use the navigation above to locate the post.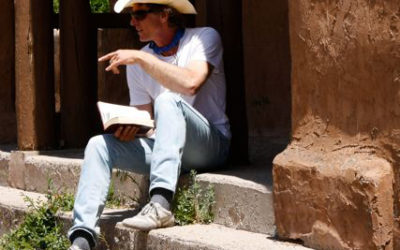 I wrote my first screenplay "Uncommon Bonds," by candlelight, on a battery powered typewriter, while living in a 100- year-old miner's cabin and being a carpenter during the day. Upon completing my second feature length screenplay, "Coyote Paints the Town," I...
read more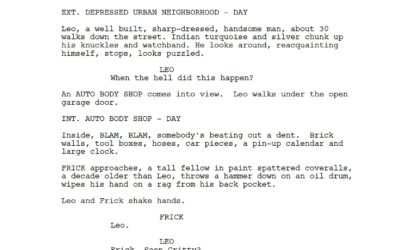 •Feature Length Screenplay• Fresh out of the pen, Leo dives, nose-first, into a new deal in this dramatic feature length screenplay by Stryder Simms. Read the entire screenplay at this link.
read more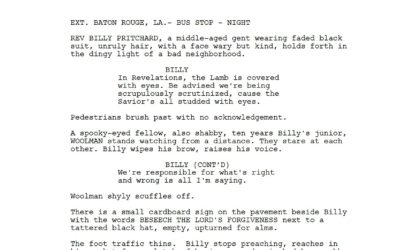 In "Father's Failure," a screenplay by Stryder Simms, meet Rev Billy Pritchard, holding forth in the dingy light of a bad neighborhood.
read more
Film Commentary has been an absorbing pastime for more than a decade. Since I graduated film school, I've posted almost 100 articles on the art of film, filmmaking, mass media, and classic and global cinema. Amid these many dispatches there is an entire series...
read more
If I had to describe it to someone in a single line I'd say Vol. 2 unspools like one-third act of contrition, another third true confession, shedding light in cracks on his persona, as well as a few embedded in the collective unconscious, and one third of the time jabbing at the eyes of his audience.
read more
The story I watched flat out warns us that violence breeds violence, as we watch Jo seesaw from being the punished to punisher in Volume 2. In the movie I watched, the protagonist finally learns to accept herself for what she is. That was not a predictable ending for me.
read more
Man in the Machine – Sci Fi Cinema
Whenever we buy a movie ticket, or click to a live stream we're asking for the truth. The same thing that keeps us from seeing the truth while it's happening to us is what makes it plane as day when we watch it replayed on screen.
read more
Of course, Dave's journey is assisted by invisible extraterrestrials, with whom he shares some destiny. We can't rely on such interventions, at least not yet. That's where the movies come in.
read more
Does the rest of the world comprehend now how random citizens go on killing sprees in my country? The malfunction of the American dream is not part of some twisted conspiracy, but an unfortunate side effect of toxins churned up by our misuse of machines.
read more
I am confident that the advent of this easily accessed, ever improving tool for multidimensional communication will open up space in our minds for enlightened insights that allow us to outrace our present impasse and relegate its numbing inertia to the past.
read more
"But what can be done when mercy has a greater force than law." Quote opens the movie "12" (2007) by Nikita Mikhalkov.
read more
It is not as simple as black and white, since we are all composed of some of both, to differing degrees, but justice alone does not wield the sharpest blade. If apathy is the dulling trait we each most need to self negate, mercy is most deserving edge to activate by all peoples, parties and states.
read more
seven greatest films ever made
More than any other director than I can think of, Tarkovsky's films could be strung together from first to last and represent a continuous fugue in which the artist's grappled with the same challenge repeatedly and resolved some different aspect of it, each time, in some fascinating and inventive new way.
read more
Experience accumulates and organizes itself as knowledge along great forked trunks, branched, limbed and twigged networks in our minds. Tarkovsky's camera conducts itself along similar lines.
read more
The intention of the filmmaker determines whether what they make will contribute more to culture or commerce. Tarkovsky speaks of art as an act of sacrifice for the sake of love and as a potential unifier of humankind. What a thing to say in a book about filmmaking.
read more
Santa Fe Film Festival Press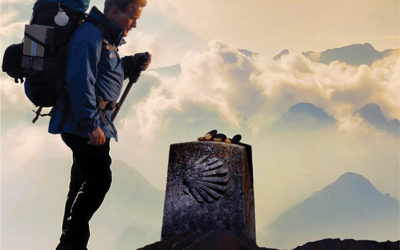 If this evening's event at the Screen hosted by the Santa Fe Film Festival is any indication, we're in for a great time at the movies this October. I was treated—along with a couple hundred other movie lovers—to an advanced viewing of "The Way," written, directed by,...
read more
The U.S. is considered the evil perpetrator in the eyes of the Nazi children fleeing Allied occupation in Aussie director Cate Shortland's latest film "Lore." The script is adapted from Rachel Seiffert's bestselling novel "The Dark Room." In the aftermath of the this...
read more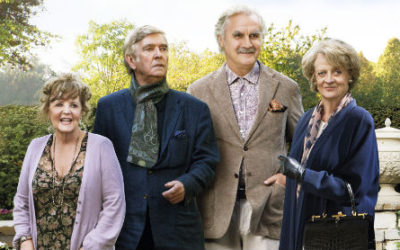 The musical quartet was invented to exploit the fundamental registers of the human voice. Its meaning has morphed to denote any art form where variations can be tried on the theme of four. Four is a tidy number. Like voices in a music composition, an effective quartet...
read more