HD
film • video • photography
Most of us love motion pictures. While I was always keen on learning how to make movies, it was not until we moved to Santa Fe that the possibility became a reality. New Mexico has abundant facilities, resources, training and a legacy of filmmaking that goes back to Thomas Edison.
In our day, the majority of art is appreciated via the technology of high definition. Therefore it became not just an artistic ambition but a practical decision that made both Phoenix and myself enroll in film school. We have graduate level certificates in film production, and since 2008, have produced several of our own projects as well as worked above-the-line on dozens of others.
Whatever medium of art one has to offer, HD is the means by which to share it. With the help of this technology, our creations can reach the global community.
READ MORE
About the making of Open Channel Content films
No Results Found
The page you requested could not be found. Try refining your search, or use the navigation above to locate the post.
No Results Found
The page you requested could not be found. Try refining your search, or use the navigation above to locate the post.
No Results Found
The page you requested could not be found. Try refining your search, or use the navigation above to locate the post.
No Results Found
The page you requested could not be found. Try refining your search, or use the navigation above to locate the post.
As a maker and watcher of motion pictures, it is customary for me to trespass undetected into the private lives of others. They're only actors, pretending to be real, but my brain hardly notices. The camera leaves it up to me. Artificial access delivers genuine, gratification, I assure you. I lay down an average of ten or twenty bucks a week for it.
read more
Man in the Machine – Sci Fi Cinema
Why so many versions? Did the previous cuts ring too false or too true? Is a motion picture as mutable as a melody on which infinite variations can be tried? Or is everything in the man made universe going to be treated like an App, from now on, subjected to continual revision? This question becomes a theme in Ridley Scott's "Blade Runner" (1982).
read more
We obviously adore our gadgets. You are most likely gazing into the eyes of one this moment. Some of us adore them a bit too much it seems. The warning the prophet issues here is to forbid machines from ever having the same status as human beings.
read more
If a major goal of democracy is to give everyone a gun, then a major goal of storytelling must be to prevent us from pulling the trigger. The preservation and protection of personal liberties could not be of greater importance in the minds of the great storytellers. The films in this series have that in common.
read more
What is the value of community? How is it won? Who benefits most? This film is a primer in grassroots activism. If we focus on the film like a blueprint for organization, it could be used to help talented but underprivileged folk transcend their circumstances everywhere.
read more
The opening sequence in "Iron Island" takes place in the dark. A pair of hands lights a match and attempts to light a lamp. But it's not so easy. The hands are obliged to light a candle first, then find a lamp with some fuel in it. We are watching the passing of flame from one source to another, each one more technical and sophisticated than the previous. It suggests that there are degrees of industrialization that correspond with stages of enlightenment. Multiple levels of evolutionary processes are on parade in this allegory.
read more
If martyrs are moths, we watch this film to learn what burns one in the flame and the other one not. But this story doesn't seem to be about some valuable result gained at great cost. It's more about who gets left behind and what gets lost.
read more
seven greatest films ever made
Art reaches us through our imagination and through our senses. Our senses are all going to have a common reaction to certain stimuli; that's one thing great art understands. It seems to me an artist depends on the fact that essential associations will carve predictable lines through common precincts in our brains.
read more
He tells her to throw away the book of translated poems she's reading because "poetry, the whole of art in fact, is untranslatable." This is Tarkovsky's retort to the Soviet censors whose state he has fled in his quest for artistic freedom.
read more
It sure seems like it would be a nice time for a poet to make love to the beautiful and intelligent admirer with some of the passion she's just finished devouring in the pages of his poetry. He takes the book from her, shuts the door again and throws it across the room. It lands in the corner. What is wrong with this guy? I think I know. I can't answer for his love life, but what's a piece of art to an artist after it's made? A former mistress.
read more
Santa Fe Film Festival Press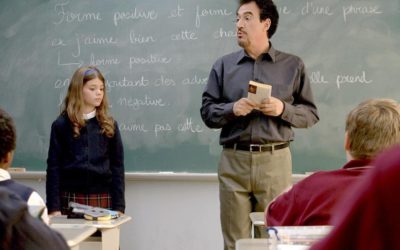 Monsieur Lazhar," Canada's official entry for the 2011 Best Foreign Film Oscar, concerns an Algerian immigrant that finds work in Montreal standing in for an elementary school teacher who recently committed suicide. It sounds straightforward enough, but nothing is as...
read more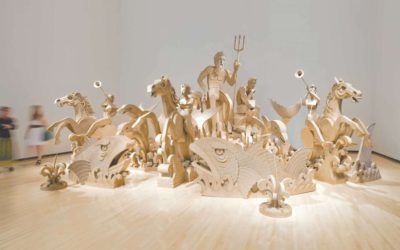 Chasing virtuosity, the mid-20th Century born illustrator and sculptor, James Grashow, performs a tour de force over the course of 78 breezy minutes of "The Cardboard Bernini." In this engrossing, feel-good artist bio, satisfaction comes in the living space of...
read more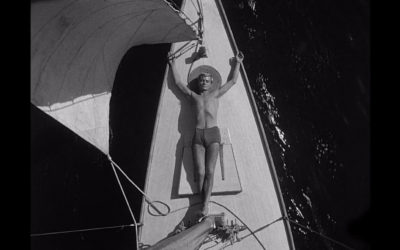 I had the pleasure of attending one of the 2011 Santa Fe Film Festival's panel discussions Friday afternoon at Zane Bennett Gallery. Brent Kliewer, this year's program director for the festival, hosted the conversation. The audience was made up of hungry local film...
read more